Patient Care Survey
---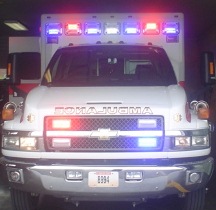 Please help us by taking a few minutes to tell us about the Ambulance Districts as you view it. We appreciate your insights and want to make sure we meet our patient's expectations. It will only take a few moments, just click the link below to fill out our Survey.

PATIENT CARE SURVEY

STATEMENT OF CONFIDENTIALITY
All information that would permit identification of you will be regarded as strictly confidential, will be used only for the purposes of operating and evaluating the study, and will not be disclosed or released for any other purposes without your prior consent, except as required by law.